Quality Control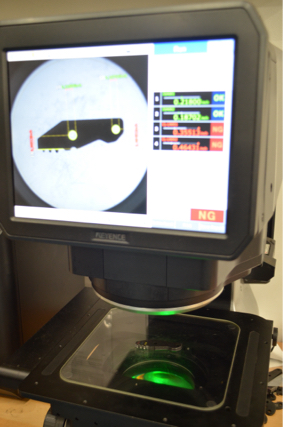 As a leading manufacturer of custom hand tools, we operate with zero defect mentality.
We are constantly working on technical innovations and continuous improvements company-wide in all processes. For this reason, preventive action is taken through targeted systematic and timely planning of all activities to meet our own and customer requirements. Every tool we make is examined and inspected for quality by every employee at every stage, from machining to assembly to packaging, to ensure high-quality standards that exceed customer expectations.
Quality-focused team: In addition to the high-quality standards assigned to Production processes, we continually develop and implement improvement programs related to Customer Service, Product Development, Procurement and Purchasing. Combined with thorough hiring and training practices we ensure our customers' experience is a top priority.
Experienced dedicated workforce: By providing an attractive work environment and competitive compensation packages we are proud of our record for retaining employees that are highly trained and experienced, contributing to increased efficiencies, low turnover, and ultimately enhanced customer satisfaction.
Supply chain: Stability in supply chain is key to ensuring that consistent quality is built into our products without shortfalls in our customers' delivery requirements. Adhering to a strict vendor qualification process, with secondary sources established, we cooperate with reliable suppliers and partners and expect them to introduce quality systems that conform with our corporate policy and standards.
Investments in state-of-the art manufacturing methods: Consistent with our continuous improvement mindset, we consistently invest in state-of-the-art methods of manufacturing, prototyping, test equipment, demand planning, and inventory management systems, leading to cost control and productive operations.